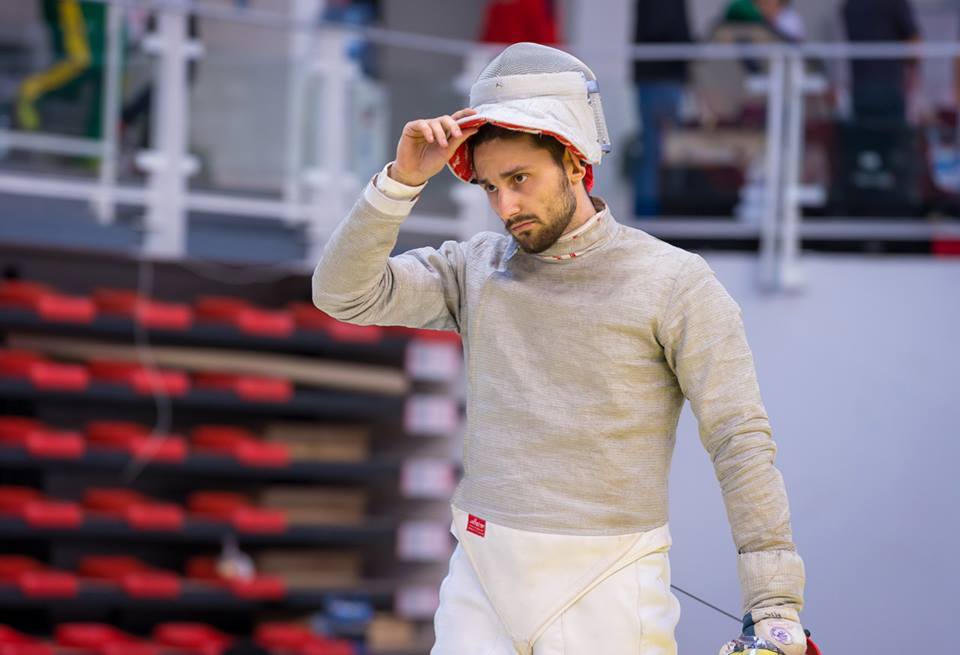 Date of birth/Date de naissance: 21/08/90
Hometown/Ville: Montreal/Laval, QC
School/École: McGill University (2014)
Major/Majeure: International Business and Accounting
Club(e): Dynamiques de Brébeuf
Coach(es): Benjamin Manano
Nickname/Surnom: Polo
Hobbies/Loisirs: Watching UFC, playing soccer, biking, stand-up comedy. / Regarder UFC, jouer au soccer, cyclisme, comedie.
Favourite Movie or TV Show/Filme ou émission préféré: Dumb and Dumber, Suits.
Role Model/Modèle: Grandparents / Grand-parents
Pre-Competition Ritual/Rituel de compétition: Lie down and visualize beating my opponent the night before. / Je m'allonge dans mon lit et visualiser battre mon adversaire la veille.
Fencing Style/Style d'escrime: Smart / Intelligent
Career aspirations/Aspirations de carrière: Something related to media and telecommunications. / Quelque chose lié à des médias et des télécommunications.
Quirky Fact/Fait bizarre: I'm a good Greek dancer! / Je suis bon au dance Grecque!
Career Notes/Notes de carrière:
2015 – 8th/8ième Moscow Grand Prix
2015 – 2nd/2ième Pan Am Championships (Team)
2015 – 5th/5ième Pan Am Championships
2015 – 2nd/2ième Helsinski Satellite
2014 – 2nd/2ième Pan Am Championships (Team)
2013 – 8th at World Cup in Athens
2012 – 1st at Pan Am Championships, Cancun, Mexico
2011 – Top 8 at Senor Grand Prix in Poland
2011 – 3rd at Pan Am Games
2011 – 13th Team event at World Championships
2010 – 2nd Team event at Junior World Championships
2010 – 15th Team event at World Championships
2009 – 14th Team event at World Championships